Other Services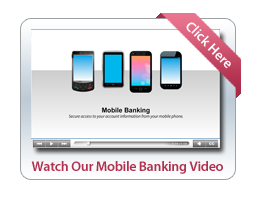 Telebanc Services
Telebanc telephone service is available to you 24 hours a day, 7 days a week. Simply call 1-800-317-5990 and you'll have account access at your fingertips.
Check your balance
Account activity information (deposits, checks paid and ACH transactions)
Transfer funds
Check loan activity and make payments
With Telebanc you are able to get information on multiple accounts.
Telebanc Menu
At any time during the call press "0" to reach a customer service representative.
For Account Information:
Press "1"
Enter your account number.
(Checking, Savings, Certificate of Deposit or Loan Number)
Select Account Type.
Checking -- press "1"
Savings -- press "2"
Certificate -- press "3"
Loan -- press "4"
Enter your Personal Identification Number (PIN) followed by "#".
Your initial PIN is set to the last 4 digits of your social security or tax ID number.
If you get the message that your password has expired, you will be prompted to change it.
Your password will expire every 3 months.
Follow instructions to receive specific account information.
Online Pre-Qualification
Free Mortgage
Pre-Qualifications.
Mobile Money
Use our Online Demo to Learn more about Mobile Money
Educate Yourself
Simple tips for protecting your Identity.